Meet Our BETA Society Members
Bob Beauregard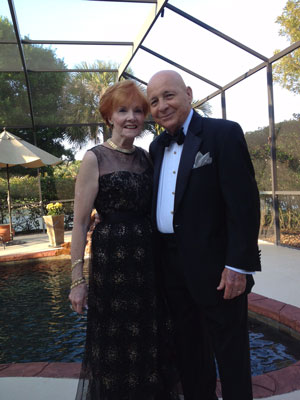 It was 1962. The advertising business was booming and Bob Beauregard was one of the advertising executives helping win over consumers. That winter, he headed home to Montreal to see his family for Christmas. "My brother was a medical resident at the University of Michigan at the time. He asked me how I felt and mentioned I had lost a lot of weight," says Bob. "I told him I was always thirsty. We went upstairs, and he tested my blood sugar. It was in the 400s. My brother said, 'Bob, I think you have type 1 diabetes (T1D),'" says Bob. The next day, Bob met with an endocrinologist at the hospital and stayed there for two days. "They gave me a syringe and a grapefruit, and I learned how to give myself shots. I haven't been back in the hospital since."
Working in the advertising world, Bob had to learn to be diligent in his care right away. "The lifestyle was very social, and I didn't want to let T1D interfere professionally or socially. It took a lot of self-discipline to thrive in that environment." At the time of Bob's diagnosis, glass and steel syringes were still used to deliver insulin and blood glucose was still tested by using urine. "It was never an accurate reading," says Bob.
Today, Bob uses an insulin pump to manage his T1D. He is a recent retiree, but is a full-time JDRF volunteer serving as the South Gulf Coast Chapter Board President, gala honoree and a mentor as well as the 2016 JDRF National Volunteer of the year. "I have been mentoring kids with diabetes and recently helped a teen who had a hard time accepting [his diagnosis]. I took him to a dialysis center to see and talk with people living with T1D who had not taken care of themselves and now were living with complications. It helped him realize how important his health is."
Bob credits much of his success living with T1D to his wife, Carole. "She had only been married to me for 3 months before I was diagnosed. When we were living in Brussels, Belgium, my endocrinologist there wanted her at every appointment. He looked at T1D as a family disease. She knows just as much as I do. Sometimes I affectionately call her the 'food police.'"
Recently, Bob and Carole included a bequest to JDRF in their estate plans and became BETA Society Members. "I would do anything to help young people so they can live a healthy life with T1D and, someday, a life without T1D."
To learn more about including JDRF in your estate plans, click here.